And the Winner Is...
If you're anything like me February means awards shows from the Brits (my personal favorite) to the Oscars which was just last night. Unless you live under a rock that is far away from twitter or any other social media you've heard that Leonardo DiCaprio finally got his Oscar.
That's right we milked the Leonard without an Oscar memes for all it was worth, but all good things must come to an end. Here's one of my personal favorites.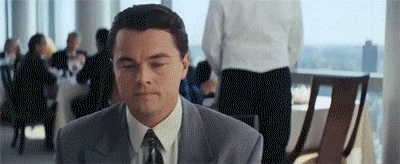 Incase you missed the Oscars completely Chris Rock was a host whose monologues were speckled with harmless "racist" jokes towards the all white Oscar nomination.
In other news Mad Max:Fury Road won basically every technical award from it's much deserved Best Costume design to Best Sound Mixing. Basically I probably should've actually paid attention when that movie was still in theatres.
The Oscars also had featured performances by the Weeknd, Sam Smith, and Lady GaGa. My favorite being Sam Smith's, "Writing's on the Wall" and Lady GaGa's heart wrenching performance of "Til it Happens to You".
In the end I hope you recorded the 88th Academy Awards on dvr.
With much love,